Where would we be without our favourite SEO tools? Like a carpenter or a stonemason (are those still a thing?) search engine optimizers rely on a host of handy tools to complete our jobs. SEO isn't an exact science, and there are innumerable ways to go about completing the job. These are the tools we rely on every day to gather the important data that informs our SEO strategy.
So whether your goal is completing an SEO audit, keyword research, a content strategy proposal, or even just drumming up ideas for a blog post, these tools will make your work a heck of a lot easier!
This research tool within the SEMrush platform is currently a favourite when it comes to gathering data on keywords and related questions. It provides all the information one needs to make an informed decision about whether or not a search term has value or not.
You're able to review important considerations such as:
Search Volume
KW Trend Data
KW Difficulty
Cost Per Click
Competitive Density
Available SERP Features
And More
While some of these data sets may be standard with most professional SEO platforms,we personally enjoy SEMrush's user-friendly interface, ability to collect KW data based on country, as well as advanced filters which let us isolate important and more specific data with ease.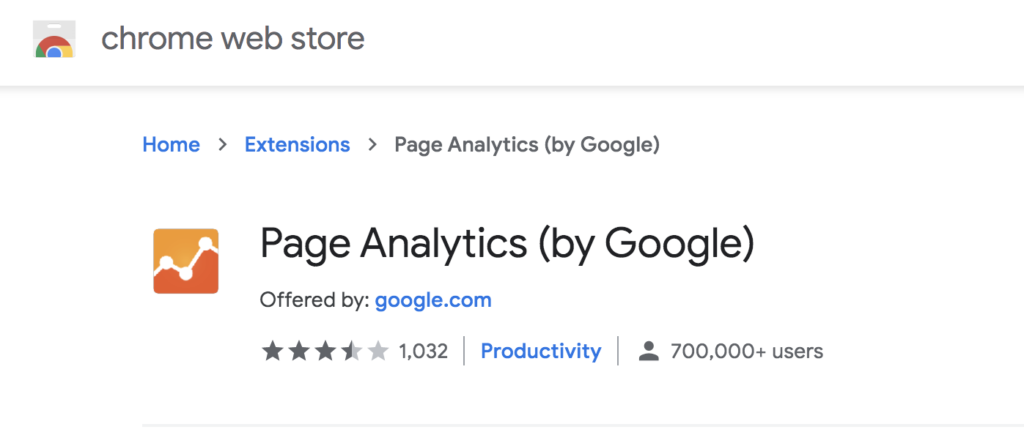 We recommend the Page Analytics chrome extension for all website managers and owners. Developed by Google, It allows you to see how visitors interact with your website, by showing you what they click (and don't click). We find that the visualization makes it easier to understand what elements of a page are working well and should be improved.
Note: You will need to be signed in to a Google account that has access to the website's Google Analytics account.

For more of the technically inclined folks, Web Scraper is another Chrome extension that we have found useful for larger websites. It allows you to scrape websites for data that aren't included in ScreamingFrog, which is especially useful for eCommerce websites. You can manually create a sitemap that instructs the scraper on how to scrape the website in order to obtain data like prices of products, publishing dates, images, product categories/subcategories and so on. You can then download the data in CSV format and can do with it as you please.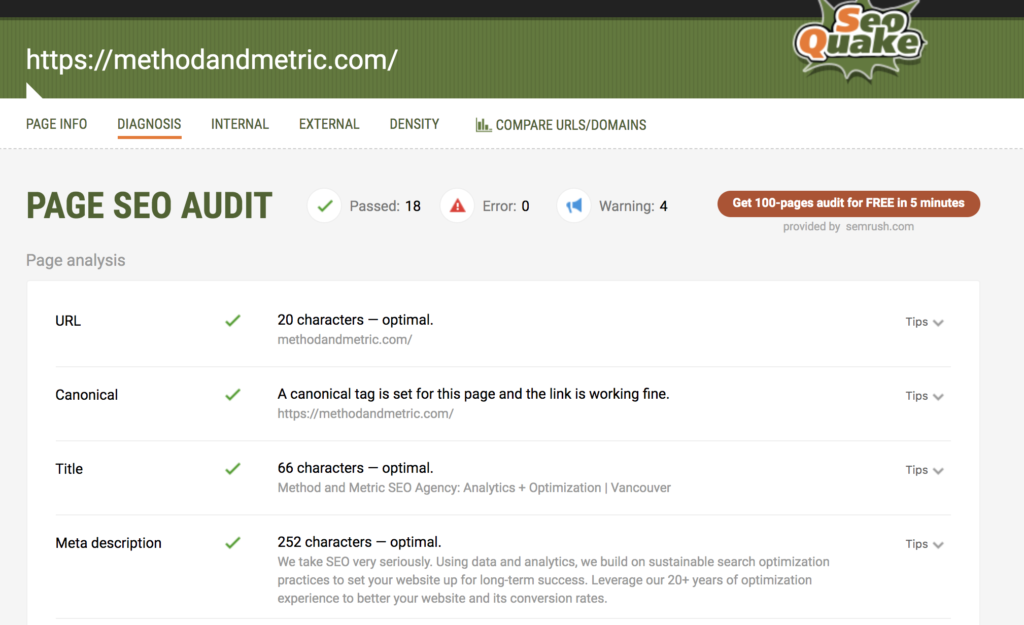 SEOquake is a powerful Chrome extension that provides a real-time SEO audit of every site you visit. It offers page info like keyword density, mobile compliance, internal and external links, social metrics, and suggests areas of improvement.
SEOquake also offers in-SERP data about every link available. Their Domain Authority metric uses the number and quality of a site's backlinks to judge it's trustworthiness, while the user engagement metrics give you a peek into their audience behaviours.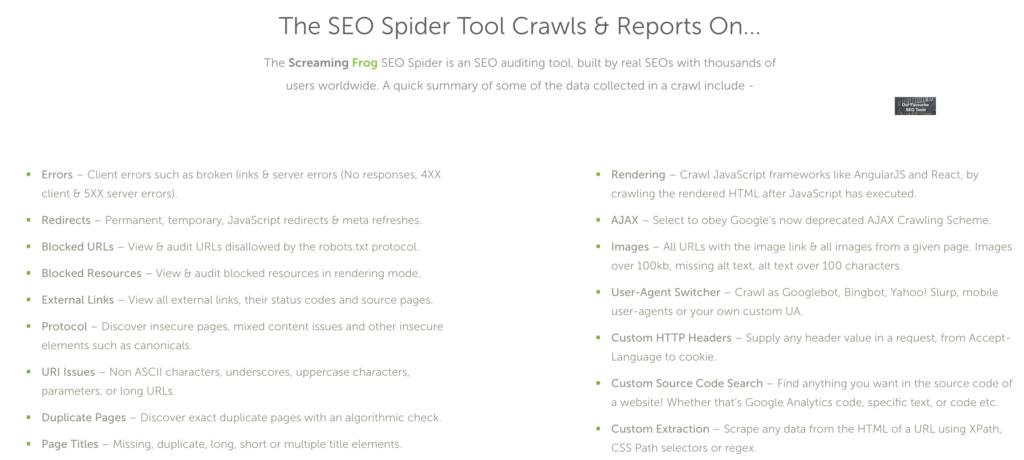 We've extolled the virtues of Screaming Frog before, where we discussed some of it's lesser-known uses. For those who aren't familiar, Screaming Frog is a great SEO auditing software offering both free and paid versions. Its free version allows you to crawl up to 500 URLs, while it's paid version offers unlimited websites and other advanced features.
SF provides a multitude of data, including response time, missing meta tags, word count, URL issues, duplicate pages, XML sitemap generation, AMP crawling and validation, as well as the ability to crawl rich JavaScript sites and frameworks.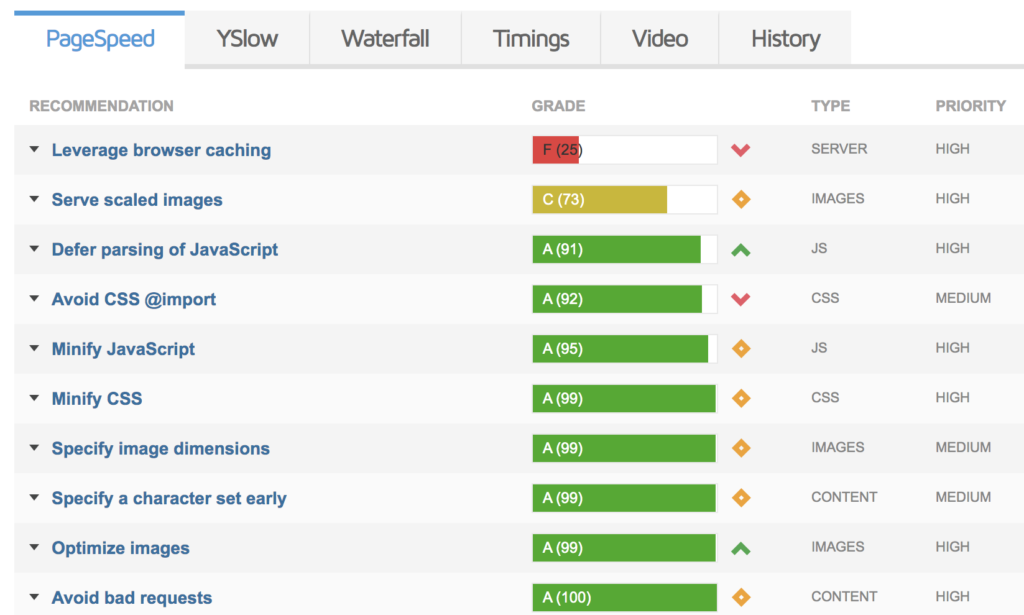 GTmetrix is a super effective site performance analysis tool, it's free and you don't even have to download anything. GTmetrix will crawl your site, and return with valuable information about where your SEO is lacking and suggestions on how to improve. It will assign different factors of your site a letter grade, with the most impactful areas listed first. It will even optimize and reduce the file size of images on your site automatically for you to download.
In conclusion
Search engine optimization is a multifaceted practice that ties many factors together, from copywriting to user-friendliness to data analytics. These tools can be a helpful starting point in improving your site's performance, but if you ever need a hand taking things to the next level, please drop us a line and we will be happy to discuss all the ways we can work together to achieve your goals.