You've gone through the entire process of researching, filming, and editing your online course – where are you going to upload it? Where you're going to host, market, and distribute your course are big decisions, and what platform you choose will depend on a host (heh) of factors.
This is part 2 of a series in starting your own online course. Online courses are a good way to share your knowledge with the world and earn income at the same time. The audience for courses is vast – everyone is interested in learning something. Check out part 1 where we crack into different methods of researching what topics people are searching for, as well as some screen capturing tools to get you started.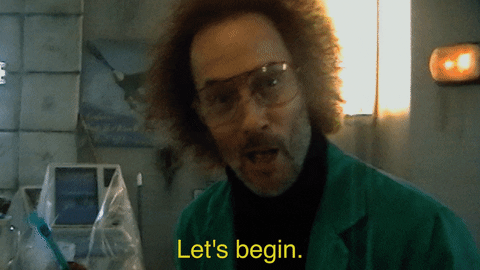 Choose Your Weapon
There are multitudes of video programs out there for creating your course. Whatever program is best for you will depend on your topic, your method of instruction, and your comfort level with editing software. We don't need to put ourselves through film school to make an online course.
Some options offer marketing services, search topic volume, and online support. With a little research, you'll find the program that's best for you.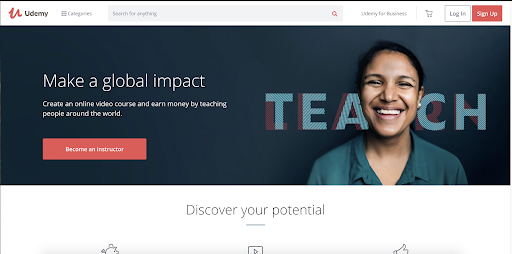 Udemy is a free course hosting and optional marketing platform and is a great choice if you are just getting your feet wet in the world of online course making. They are mainly video-based content, with the ability to upload PDFs and audio.
While Udemy is initially free, you can have them help market your course for you, in which case they may take up to 50% of profits. If you market your course yourself, you keep 100% of profits (minus a 3% fee). Courses must have at least 30 minutes of video content and at least 5 lectures or learning modules. Courses must be uploaded to Udemy, but can be hosted on other platforms as well as long as they do not cost less.
Requirements: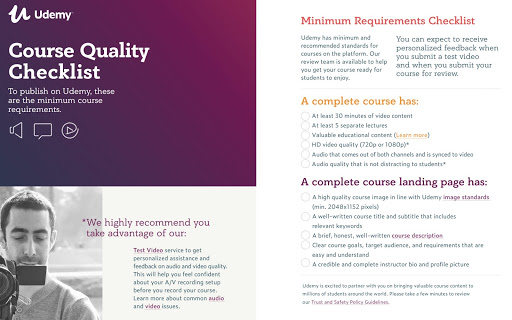 Udemy has minimum requirements for video and audio quality, as well as video quantity and description. You can check out the full list of requirements here.
One advantage of Udemy is that they offer insights into your course subject, such as student demand, expected earnings, and competition of existing courses.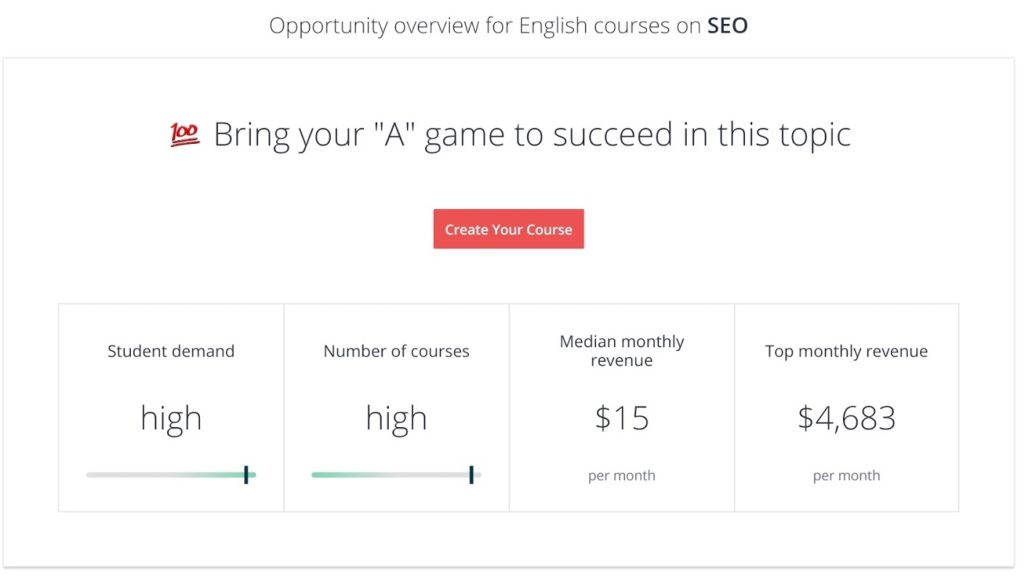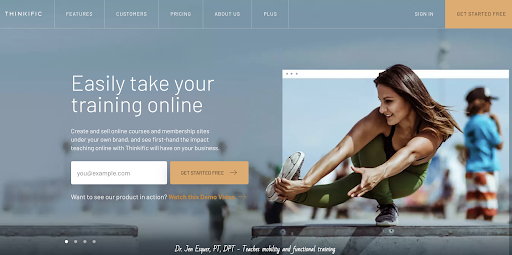 Thinkific is a drag-and-drop course content builder. They offer multiple student engagement opportunities, such as quizzes, discussions, and surveys.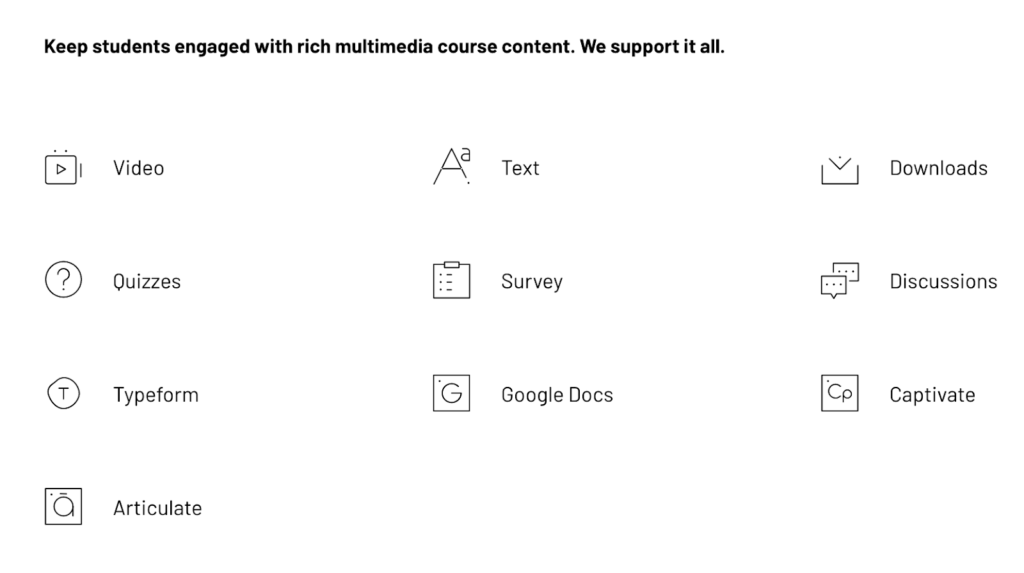 They are a full-service learning platform, but there is no online directory of existing courses on Thinkific. They provide a drag and drop builder with which to make your own website, but you will not have a built-in audience of existing students. You need to generate interest in the course on your own. You can create a full course right away or a "mini-course" to attract students.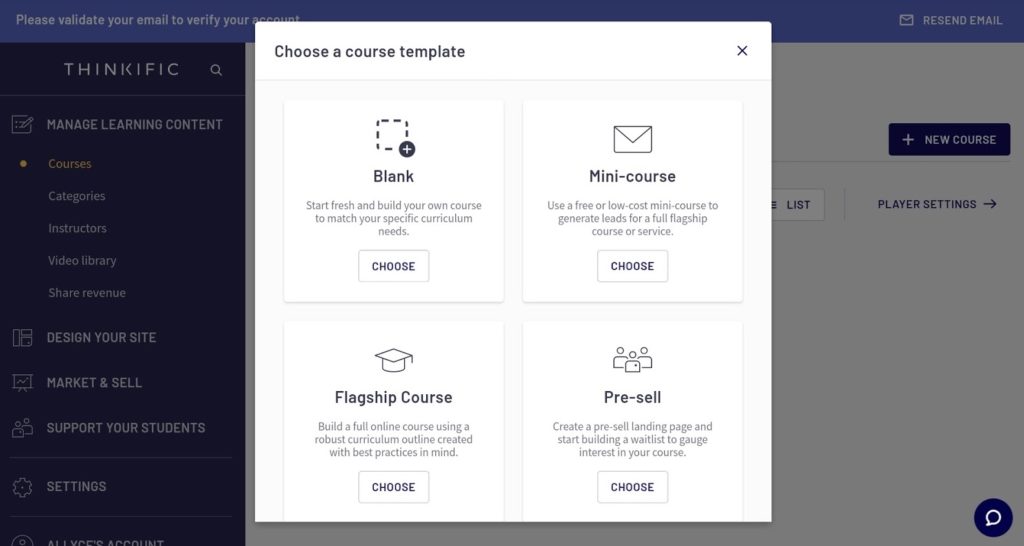 Thinkific has both a free or paid option. You can host up to 3 courses for free and provide quizzes and surveys.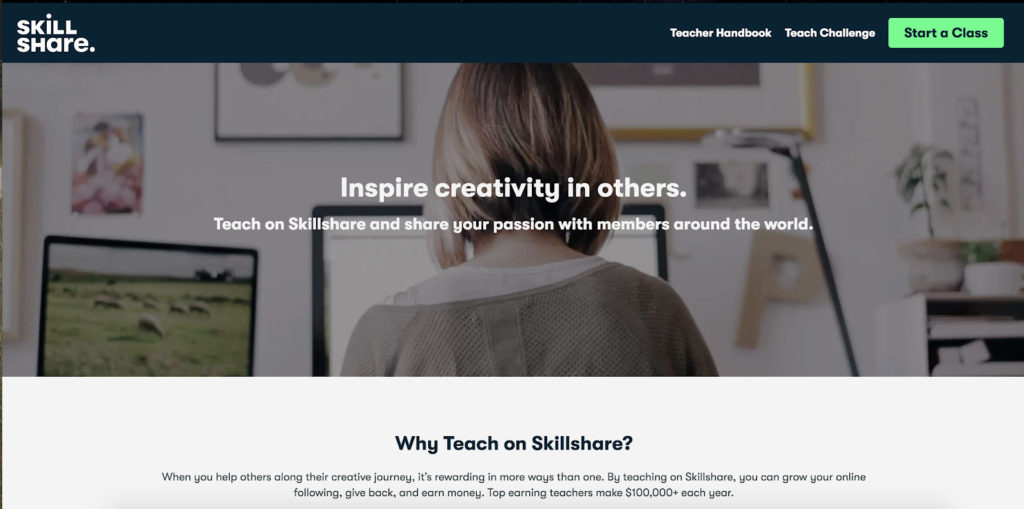 Skillshare markets itself as a platform for "creators", whose courses fall into a variety of topics, including illustration, design, photography, video, freelancing, and more. It's free to create and host courses on Skillshare, but to earn revenue you have to be part of their premium catalog. Students pay a monthly fee and teachers get paid based on how many minutes of their course is viewed a month, and how many people they encourage to sign up ($10 for every student you bring to Skillshare that signs up for a Premium Membership).
Skillshare has a pre-established course structure, which is a combination of recorded classes which total up to an average of 30-60 minutes, practical assignment for students and a community component where students can post their work.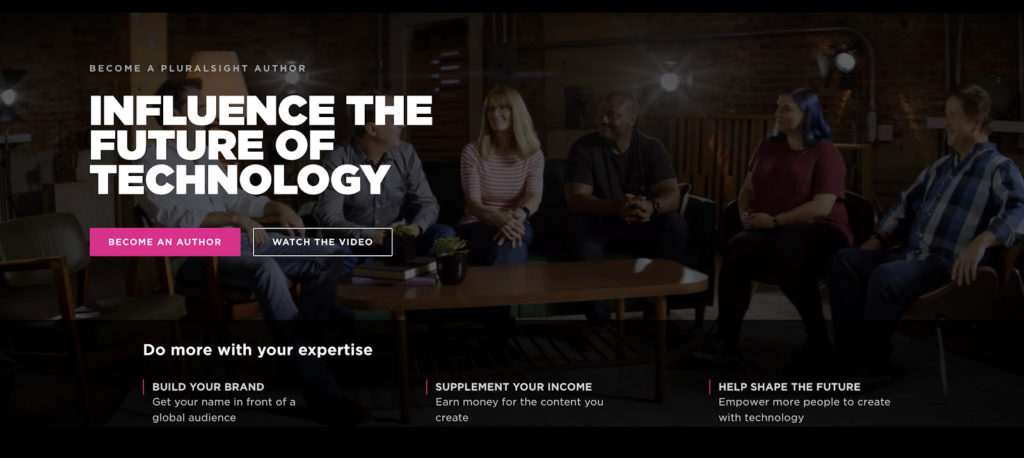 Pluralsight is a specialized technology skills platform. While much smaller than other platforms, it still has one million devoted learners. Users pay a subscription fee, and instructor course compensation is based on viewership within the platform. The course you create can only be hosted on Pluralsight. They offer video content, written content, assessments and projects for students. In order to become an instructor, you will be guided on creating a short audition video, in which they will "evaluate your energy and teaching prowess".
Pluralsight offers several teaching resources, such as production editors help during the video production and editing stage, and peer reviewers who are fellow authors and experts who review your content for technical accuracy.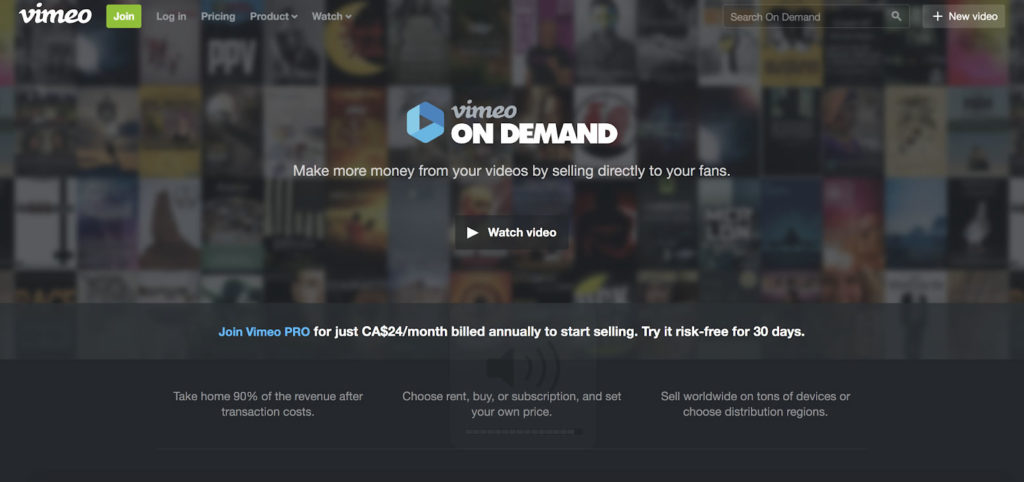 If your course does not require any additional student engagement other than video, vimeo may be the perfect option for you. Vimeo allows your students to subscribe to view your exclusive, ongoing content. They offer a basic video editor that allows you to add text, music, branding, and more. An included array of video templates mean marketing your course on social media will be a breeze. While they do offer free hosting, to earn revenue you will need to become a premium member, with the basic plan starting at $9 CAD a month (which does not include the video editor). Vimeo makes it easy to integrate your videos onto your existing website and social channels, but they will not market your course for you.
Final Thoughts
While courses are an opportunity to generate income, an interesting, engaging course can have a profound effect on someone's life. Higher education is not always accessible to everyone. But now, for a fee and some of their time, students can learn the introductory skills in almost every subject, from sewing to creating artificial intelligence. More online teaching means more learning, and when education is available to all, everyone benefits.