Online courses are a hot commodity right now. Suddenly, everyone is stuck at home with a lot of time on their hands? Anyone know why?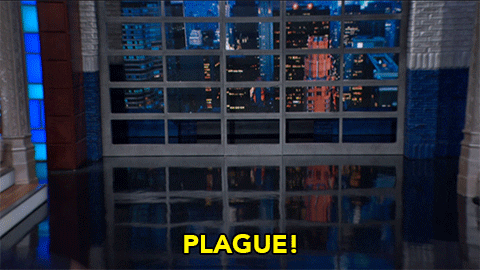 While we are all social distancing at home, now is the perfect time to put all that knowledge and expertise you've harnessed over the years to good use. Everyone's an expert in something. What's your thing? (my thing's sound effects, here's a T.Rex)
Online courses are a terrific way to generate passive income. You record yourself teaching something, edit it together, slap it onto a hosting platform, and students find you. It's a win-win. They get to learn from the comfort of their home, and you get some $$$.
How does one go about producing an online course? Fear not, this guide will help you.
1. Research: What is your online course about?
Alright, you have your general area of knowledge you're going to instruct on. But what are people actively searching for? Wouldn't it be helpful if there were some awesome (preferably free) tools available that you could use to find out? Good news! There are. In no particular order…
Answer The Public: a nifty little tool, you type in a 1-2 word phrase and ATP will give you what people are searching for related to that query. Be sure to select which country's data you would like to be shown. There is a free version, but there is a limit to the number of searches you can do per day. I tried "digital marketing course" as an example: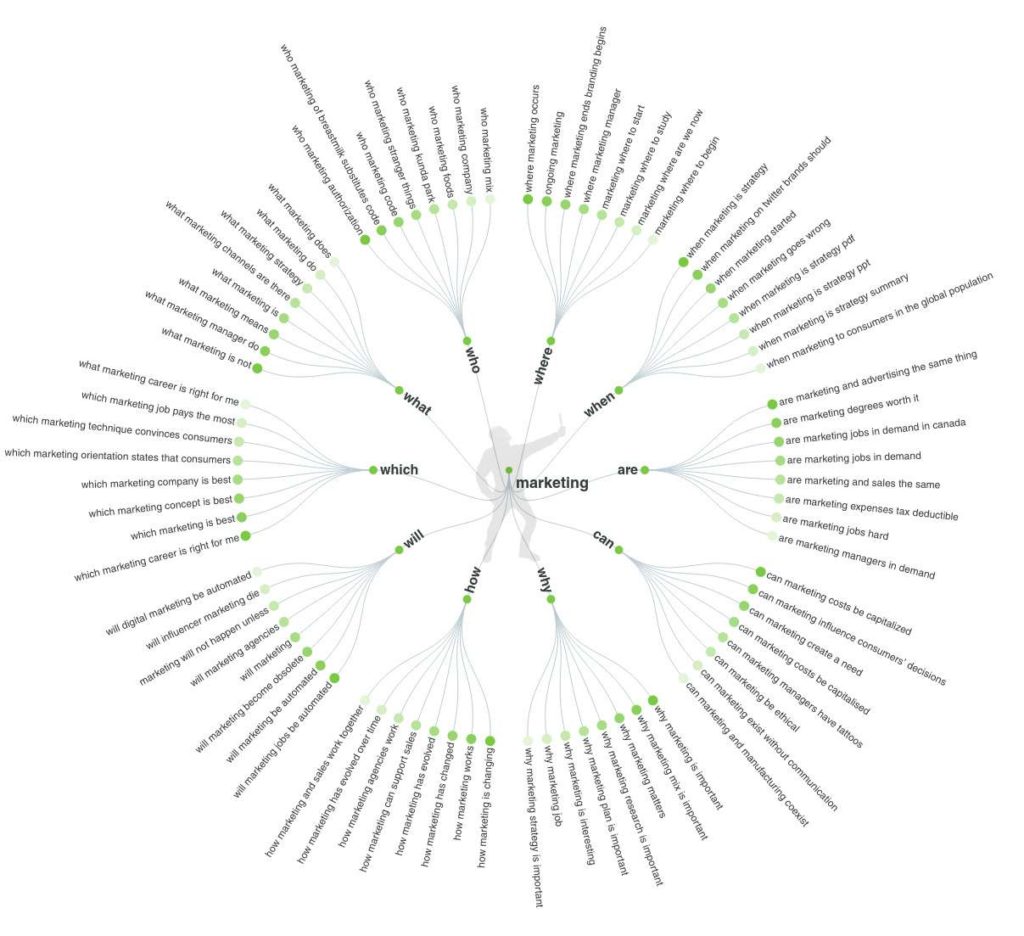 "People also ask" boxes: this one is a classic, and what's great is there's no limit to the amount of searches you can make. Simply type in your idea and scroll down the Google page to see what people are searching for: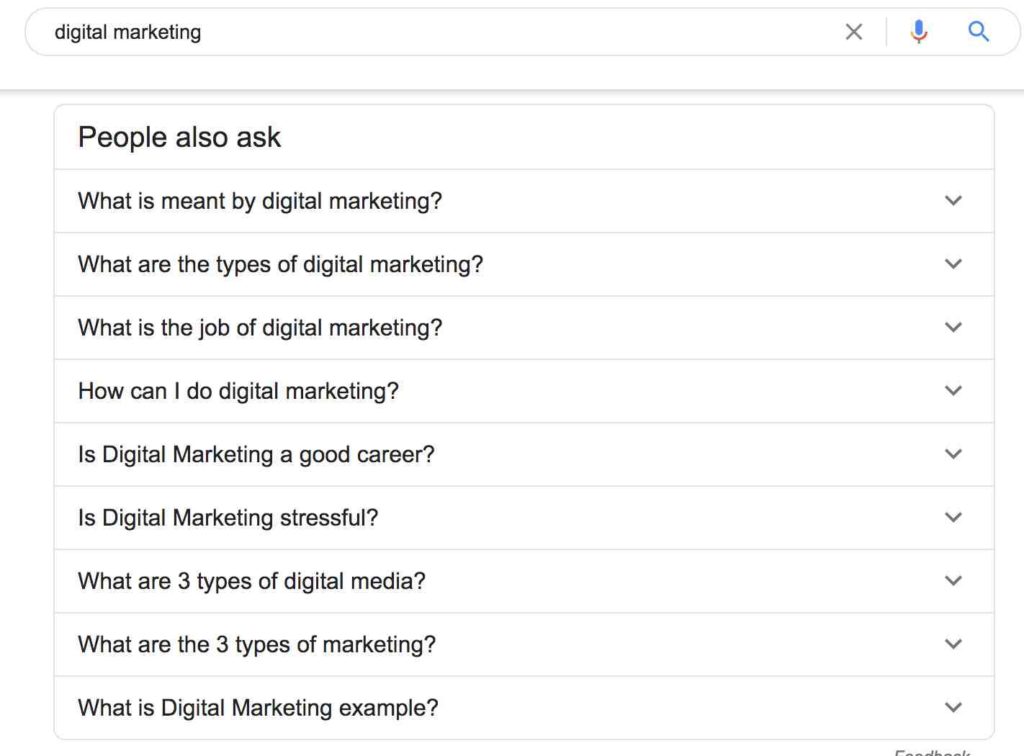 Google Trends: another handy free tool, it shows you what people are searching for, allowing you to specify by location, time frame, and other variables. Here are the popular topic/terms for "how to sew" in Canada for the past 12 months:

Soovle: Search bar autocomplete is a fantastic tool (type something and possible searches are filled in) and Soovie takes it to the next level. This free keyword research tool offers autocomplete results from Google, Yahoo, Bing, YouTube, Wikipedia, and Amazon.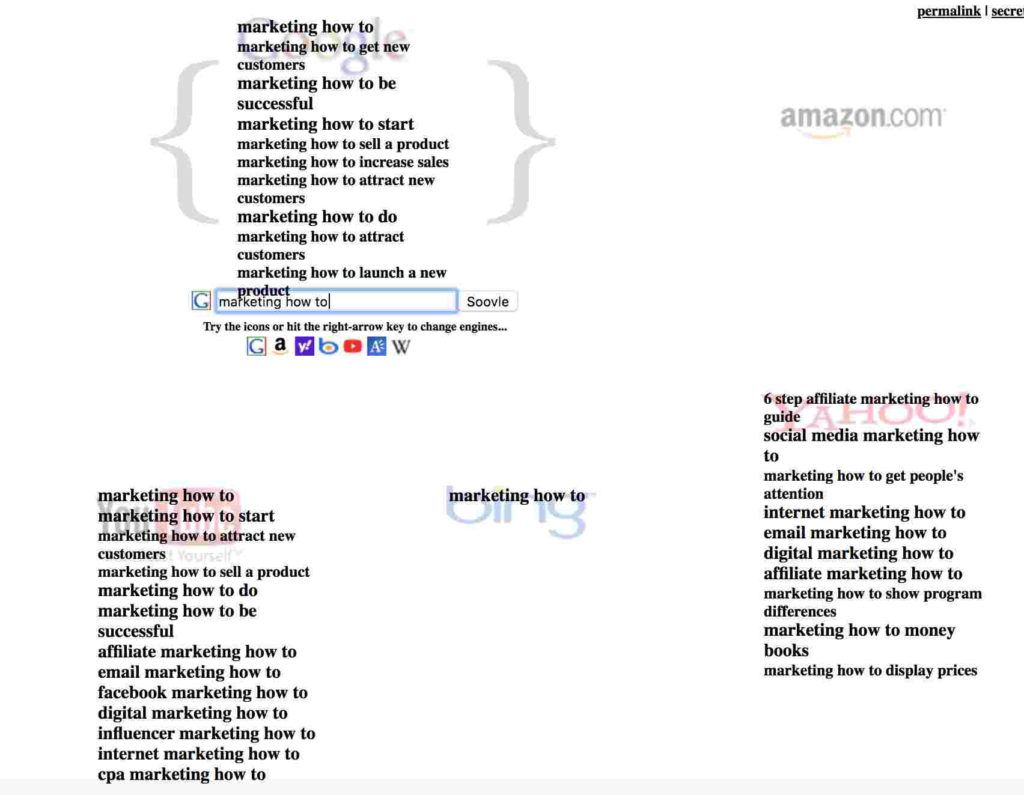 2. Breaking It Down
Now you have your topic, and the more niche it is, the better. Just like long-tail keywords, more specific topics have a higher chance of standing out from the crowd (as long as people are searching for it – see step 1).
How should you go about sharing your information? Well, research suggests that the ideal video length is 6 minutes or less, with a maximum length of 12 minutes.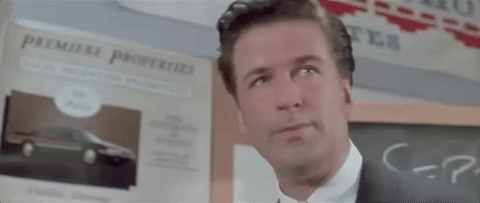 It makes sense, in our world of slowly decreasing attention spans. However, for some deeper content, you may need 20 minutes to fully delve into your subject. Only you can say for sure.
Breaking up your material into palatable chunks also allows you to increase engagement by offering supplemental learning materials like quizzes or assignments.
People retain the most information when they are engaging with the material (instead of just watching), so incorporating these into your course is a great idea. Another great idea is to offer a question section at the end of each module so that students can contact you directly with questions.
3. Do You See What I See?
Screen Capturing
Screen capturing is a great way to teach the more technical aspects of your course. There are multiple options that allow you to record your activity on your screen, with some showing your (lovely) face at the same time.
The classic, go-to for screen and video capturing for Mac users is Quicktime. This built-in application allows you to record yourself, record your screen, and record audio. It also includes a basic editing system that allows you to cut up clips.
This is a good option if you are just experimenting with online teaching and do not want to invest anything. Be sure to enable your computer's microphone for recording sound, as this is not a default setting!
For Windows 10 users, there is a built-in program for screen recording in the pre-installed Xbox app called Game Bar. Originally meant for recording gameplay, this system allows you to record your screen and take screenshots. To start, press the "Windows" and "G" to open the Game Bar and start recording. Settings such as video quality and keyboard shortcuts can be found within the Xbox app.
Another option for screen recording is Open Broadcaster Software Studio (OBS). This is a free program for video recording and live streaming that works on Mac, Windows, and Linux. This open-source software offers a plethora of features, such as switching between screens while streaming, editing audio, adding transitions, and more. If you are interested in hosting a live event for your course, this is a good, free option. Be sure to read the Getting Started guide, as there is a bit of a learning curve.
A more full-service capturing program available is Vidyard, a business-oriented capturing service that allows you to record screens, yourself, or a combo of the two. Vidyard offers many different services, from hosting your video to making custom landing pages for each video. They are a paid service but they do offer a free chrome extension that allows you to capture video right away. Vidyard conveniently automatically uploads your video to your personal library.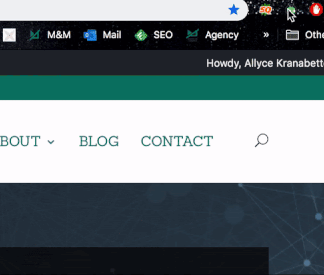 While the free version allows you to make and share as many videos as you like, it only allows you to embed it on up to five websites. This may be problematic in the long run if you are planning on hosting your video on multiple platforms.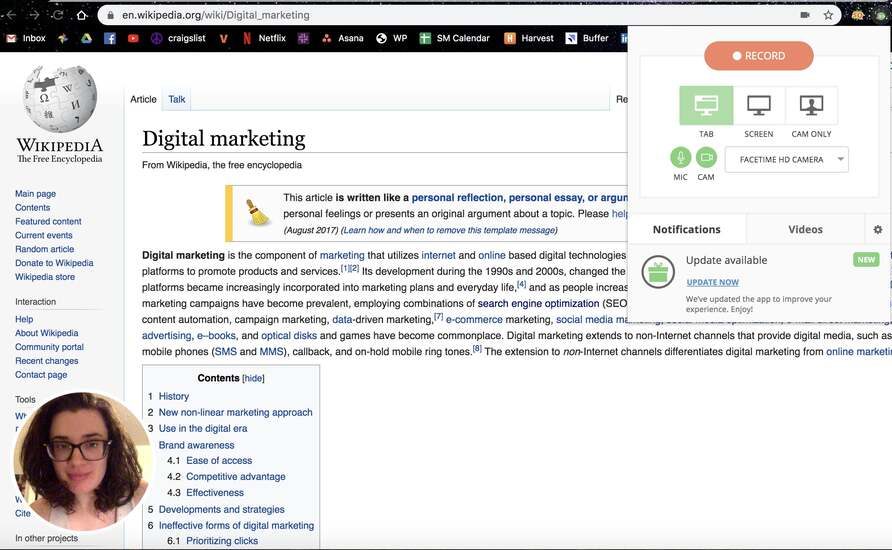 In conclusion…
These are just some of the myriad of free (and paid) tools available to get your online course up and running. The best way to learn is to fail, so don't be afraid to dive into the deep end. In our next piece of this segment, we'll be looking into the best hosting platforms for your online course, and weighing their pros and cons. Stay tuned, and best of luck!