From concept to editing to publishing, it can take over 8hrs complete one blog and that's if you're organized. Refreshing content not only takes significantly less time but with a few small adjustments, these old posts can be revived and used as a powerful tool in your SEO strategy.
How often should you update your Blog?
We suggesting refreshing 2-3 blog post per quarter, but to be honest it all depends on your team's capacity. Refreshing one blog post is better than doing none at all.
As a business owner or content creator, it's easy to make the mistake of always looking forward to your newest piece of content. But Google, and most likely your audience, are still checking out those older posts – especially any high-performing pages.
With just a small amount of effort you can make your content more relevant and enable those old posts to thrive and drive traffic to your website.
How do you identify which posts need updating?
Take a look at your Google Search Console reports and let the data inform your decision. You'll want to look for blog posts which have had a substantial decrease in impressions month over month or year over year. A loss in impressions is a good sign that Google isn't ranking that post as highly as it used to.
Other things you can look for in your Google Search Console are:
loss in page rankings
loss in the unique number of keywords
blogs ranking on the second page of the Google Search results
What are the best ways to refresh old blog content?
1.
Refresh and Review your Target Keywords
Your target keywords are your home base. It's important to review them often and ensure they are still reflective of your business goals. Compare your target keywords with your blog, are your blogs ranking for the keywords you're targeting? If not what copy changes can you make to better optimize your post for your target keywords?
2.
Remove Outdated Content
Ideas can evolve over time and it's perfectly fine to change your content to reflect this. Ensure you have the most up-to-date information for your customers by adjusting content to reflect current trends and removing old references and outdated brand mentions. Not only will this help your SEO and Google Search rankings it will build customer trust and brand loyalty brand.
3.
Expand on your Learnings
Looking back on your old blog posts can, and will, reveal all the information that you've learned since you clicked the publish button. As you read over that old content, expand upon your hard-earned learnings, this will help keep your article up-to-date, relevant, and reflective of how you as a team have grown.
4.
Review Blog Post Structure
As it turns out the structure of your blog post is an important consideration in its SEO ranking. Google crawls every blog post on the internet to learn from its content. That's a lot of data and the blog posts that make it easier for Google to understand their content will be rewarded with higher search engine rankings. So that means learning Google's preferred blog content structure and formatting your blogs accordingly – typically with headers, keywords, and any bulleted sections.
5.
Update the Internal and External Links
Go through your blog and fix all broken links., make sure the URLs don't redirect and content on the destination page is still relevant and up to date.
Here's a pro tip, do a quick crawl of your website on Screaming Frog, to find out which webpages have broken links and then quickly clean them up. Your SEO will thank you.
6.
Update the Meta Tags
Meta Tags are the snippets that describe the webpage content. If you're updating your blog copy, you must update your meta tags. Full stop. This not only helps the consumer understand what the blog is about, but it helps Google understand as well.
One easy way to update meta tags is to include the year the blog post was updated. For example: "[Updated in 2022] How to write a blog post"
Final thoughts
If you're not doing it already, it's time to start updating your old blog posts, it's an easy and impactful part of your SEO strategy. Leaving old posts gathering dust in the hidden reaches of your site is a missed opportunity to increase website traffic and show your relevancy as a business, all while saving a bit of time.
Looking for support refurbishing your blogs? We can help! Get in touch today and book an SEO audit; let us drive more organic traffic to your site!
As Per That Last Article…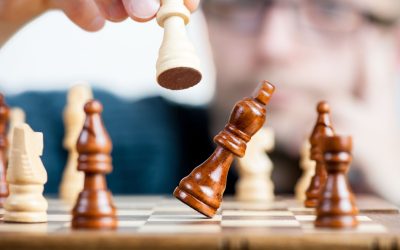 We are frequently approached by businesses that publish weekly blog posts that aren't driving search traffic. It's frustrating; they are putting in the time, money, and effort, so why aren't they...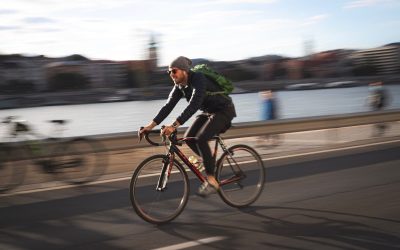 Are you looking to enhance your business's online visibility and drive more traffic to your website? Setting up and leveraging a hub and spoke content hub is a powerful strategy to boost your SEO efforts.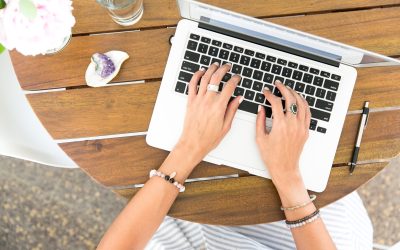 If you've browsed the internet lately, you've probably noticed that everyone is handing out advice for free. We've come a long way from Justin Hall's notes on his personal life and with everything...
Method and Metric Digital Agency Inc. (c)