Ad blocking has fast become mainstream, due in part to spoof's from South Park, a feature on NBC's Today Show, and being discussed by Howard Stern. It's no wonder that ad blockers have made media headlines. According to the 2015 Ad Blocking Report:
Ad blocking cost publishers $22 billion during 2015.
There are 198 million active ad block users around the world.
Ad blocking grew by 41% globally in the last 12 months.
The rise of ad blocking has become a wake-up call to the industry. The growth of 198 million people using ad blockers has started many conversations about the importance of the user experience. People around the world were asking about the role of UX in digital advertising and whether the industry had decided that making money on advertising was more important than their customers.
The Attempt to Stop Ad Blockers
With the launch of ad blockers for iOS such as Crystal, Focus and Purify, the threat of ad blocking has become trouble in the boardrooms of e-publishers around the world. And of course, ad blocker prevail on mainstream browsers such as Chrome, Firefox, and Safari.
Large companies have conducted experiments to solve the issue of ad blockers. For example, Forbes began blocking a percentage of visitors who use ad blocking software and denying them access to their website unless they disable ad blockers. GQ has also been disallowing people who use ad blockers access to their website or charging them a small fee to access certain articles.
Even Google has unexpectedly removed a number of ad blockers from its Play Store due to violations of distribution agreements and sent reports to these app developers stating which part of the guidelines they had violated. Google has repeatedly commented that UX is very important to them and although these ad blocker developers have stated that they are trying to provide users with the best possible experience, Google's power overruled.
The increase in ad blockers has left people talking about two different promotion strategies that are less likely to affected by ad blockers: guest posting and native advertising.
Guest Posting
Guest posting has been around for years and has taken on many different forms. Guest posting was first introduced to advertise and improve the visibility of both the guest poster and the business's website through link building and social sharing. Guest posting is seen as a win-win technique that is an even less intrusive form of advertising than native content. However, although ad blockers may be fooled by this form of advertising, Google is not fooled by low-quality guest postings that are designed solely to build links. The guest post must be of a high-quality and add value to the website's visitors.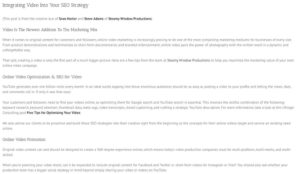 An example of guest posting done well.
Native Advertising
Native ads vary across websites and are designed to seamlessly blend in with a site's look and feel. This is so that native ads don't take away from the user's experience on the site. The ads usually feature content paid for by a sponsor, as oppose to an annoying pop-up that has absolutely nothing to do with the content on the website you are browsing.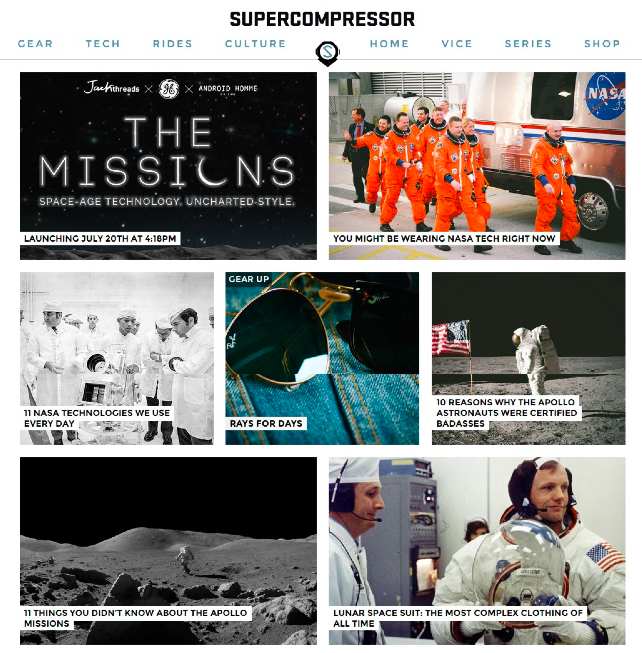 Native advertisements have become an e-publisher's dream in the midst of this ad blocker mecca. However, if publishers get sloppy and forget about their users while using native ads, then an ad blocker will most likely be created to block this type of advertisement as well.
While there may be a rise in native advertising to overcome the growing popularity of ad blockers, implementing an SEO strategy will prove even more useful to a business in the long term.
Implementing a Strategic SEO Strategy for Competitive Advantage
We all know that UX along with quality content is essentially the most important aspect of web design and SEO. In order to claim a competitive advantage in a world bombarded with ad blockers, a successful SEO strategy is crucial to help the user discover products and services. We believe that the rise of ad blockers will shift the focus of web marketing back to SEO.
Let's think about this. Your customers are the foundation for a solid business. As your competitors realize that SEO is the most reliable way to succeed, the SEO playing field will become highly competitive. To stay on top of the competition you need to get back to the roots of SEO and implement a strategy that will increase your website's visibility and blow your competitors out of the park.
Don't Under Estimate the Fundamentals
Along with website design, posting up-to-date quality content is of utmost importance. Highly optimized pages, blogs, case studies, and content that is written for your users will be more important than ever. And for search, don't forget to monitor your keywords, implement perfectly crafted meta-tags, optimize your images, build quality internal and external links and focus on a building a navigable site structure. With ad blockers diminishing certain website's visibility and ads ruining the UX of others, SEO is an invaluable way for your site to stand out.
Want to know more about ad blockers, UX, and SEO? Get in touch with our team and let them know what problems or issues you're having with your business's website.