Local search engine optimization (SEO) is a huge buzzword in the world of organic search. But what does local SEO really mean? How can business owner benefit from understanding local search? Let's take a look…
First and foremost, local SEO works in partnership with mobile SEO. The combination of these two search elements is kind of a big deal. And although there hasn't been much research and data on the impact of direct sales from the combination of local and mobile SEO, there are numbers that lend support to the theory of the pairing helping to boost sales.
A study conducted by Google revealed that 55 percent of mobile-search influenced conversions take place within one hour. Essentially, this means that the better your site is optimized for local search, the higher the conversions for sale.
It doesn't take a genius to figure out that if you're a business selling to a community – whether that's a small town or a large city – then you cannot overlook the power of optimizing your website for local search.
What is Local Search?
Local search is the art of optimizing your website to appear in the search results being done in your vicinity. This could be your neighbourhood, your city, or even your region. Local SEO allows those searching for a product or service nearby to find the best available options.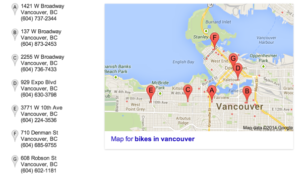 Optimizing for local search is much more than just adding your city and address to each of your webpage's. Good optimization takes a well thought out strategy that involves Google Business Solutions, peer reviews, social media, as well as on-page optimization for your neighbourhood. Understanding how each of these pieces fit into your strategy will give you the edge when looking to move up the search engine result pages (SERP) rankings.
1. Google Business Solutions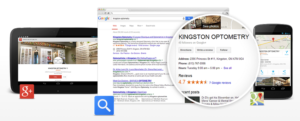 Google has implemented a number of great tools to help improve the visibility of your business. The biggest of which is Google Places, a handy service that allows businesses to better connect with customers. With Google Places, you can share important details such as store hours, contact info, pictures, special promotions, and customer reviews. On top of all this, once you have verified the location of your shop, your location will appear as a pin in Google maps and search results. The nice part about Google Places is that it's completely free. Once you have your profile set up Places requires minimal upkeep, except for from responding to reviews and updating your store hours from time to time.
2. Peer Reviews
As a small business owner, you know how important peer reviews are to the success of your business. Sites like Yelp and FourSquare have been known to make or break a small business. The more reviews (both good and bad) your business has on these sites, the better it reflects to not only potential customers, but Search Engines too. Encouraging your customers to leave reviews on these sites will have a tremendous impact on your search rankings, as Google factors these into their search results.

Quick Tip: Don't ignore or delete bad reviews. This never ends well. Openly acknowledge the reviewer by responding to them and see how you can help remedy the situation.
3. Social Media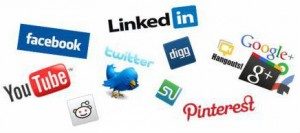 There are countless articles written about how social media helps SEO. Heck, we've even thrown our two cents into the conversation. But how specifically social media helps Local SEO is with business pages.
Facebook, LinkedIn, and Google+ each have their own versions for businesses of any size. Setting up your business profile on these social channels not only allows customers to find out about sales and promos, it also allows them to see the personal side of your business and interact with your brand in ways that weren't possible before.
4. On-Page Optimization
Employing the best practices of on-page optimization and leveraging them for targeting your region, city, and neighbourhood is how you can effectively improve your SEO efforts for local search. Adding the desired terms to each page contained in your website's title tags and meta descriptions will get you rolling. Then, we recommend sparingly mixing in those terms into the pages' content and ALT tags of images and links to complement your efforts.
Quick Tip: Consistent information that is up-to-date and accurate is a small but important piece. Having your correct business address, contact information, and hours of operation across all of the aforementioned platforms is a key component to great local SEO.
Want to level-up your SEO game? Get in contact with Method and Metric and let us know about your business.