When you are first getting your new website live, you have enough to think about without trying to figure out what you're going to need for your site down the road. There are so many companies out there now that offer drag-and-drop options to quickly get your site up and running, but this shortcut often leads to big problems with SEO in the long term.
The Secret is in the Code
One aspect that can be hard to identify right away, but can have a huge implication on SEO is the coding. The source code is what makes your website. If this code isn't written neatly and with as little code as possible, it can affect your website's load time, how your content gets crawled, and how your site is displayed on different web browsers and devices.
To check to see how well a CMS might code your site, find a few websites already using that platform and run them through W3C's free Markup Validation Service. It will tell you how many errors there are in the code. If each of the examples you tried returns a high number of errors and warnings, then maybe that platform isn't right for you.
Top CMS Priorities
There is a ton of stuff to look for when choosing your content management platform. Here are 4 of our CMS criteria to help you make a smart choice for your business's online presence.
Functionality
When a CMS has countless features, they can often overlook something important such as functionality. For example, the ability to save drafts so you don't have to publish your content right away or the ability to easily upload images and files. These functions can make the difference between your sanity and wanting to throw your keyboard out the window.
HTML Editing

Most CMS platforms generally use a WYSIWYG editor, in which you can write your text, add images, and post. But being able to edit your content's HTML can have a huge effect on design esthetics not to mention the SEO. The ability to add proper header tags, formatting scripts and more can give your page a clean, professional look and help your SEO efforts.
Plugins/Extensions
Plugins let you customize your site beyond any template ever could. Plus, they give you tools that can help you improve your site's performance. For example, SEO for WordPress from Yoast is an incredible plugin to help you optimize your site with proper meta tags, 301 redirects, and oh so much more. Plugins also tell you that the CMS is open source, which means that it likely won't go out of business or shut down unexpectedly and cause you to have to rebuild your site from the ground up.
Customizable Templates
Not everyone needs a custom-built website for their site, so having a library of quality templates to choose from is hugely important. Look to see if you can customize the templates with your own colour schemes, images, fonts, etc. Just because it's a template, doesn't mean it has to look like one.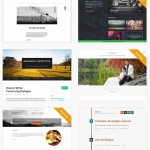 Know What To Look For in a CMS
With so many website builders at your disposal, it's important to assess what your goals are for your website to make sure you don't get stuck with a CMS that you'll quickly out-grow. From an SEO standpoint, it's important that you can implement and customize the necessary requirements in order to help your search visibility reach its maximum potential. Knowing what to look for now, will go a long way in benefiting you in the future.
Not sure if your CMS and SEO is working for you? Say hi and tell us about the problems you're experiencing.